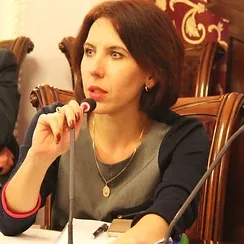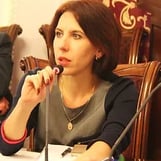 Head of the Department of Financial Planning at Ivan Franko National University of Lviv
In 2005, she received the Diploma of Specialist with the qualification "Enterprise Economics" at the National University "Lviv Polytechnic".
Board member of Nongovernmental organization "Community of mutual aid "Emmaus – Oselya".
She has been involved in the implementation of numerous in international projects, ERASMUS +, Jean Monnet and many others in the field of financial management. She participated in an international internship at the University of Foggia within the ERASMUS + program.
RESEARCH AREAS:
Financing of Higher Education Institutions of Ukraine

Grants and endowment funds as the means of university development

European experience in financing higher education institutions
Svitlana Sas
Junior Research Fellow