Special Session on Cooperation between Universities and Communities during the UESA Congress 2023
UNICOM ACTIVITIES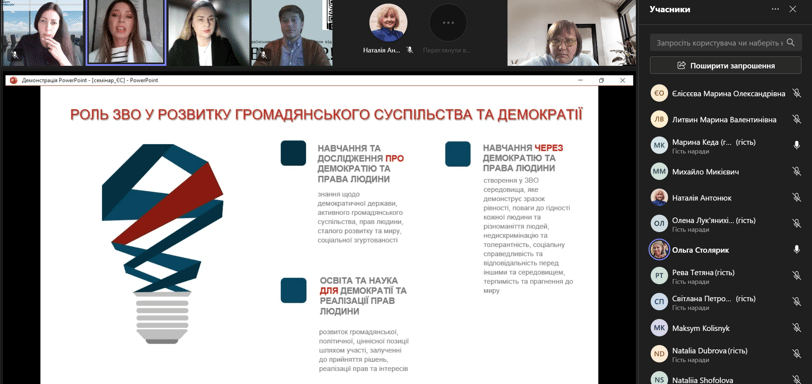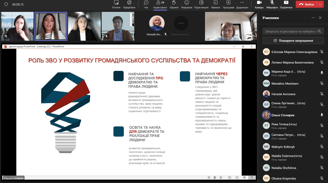 On October 26, 2023 within the frame of the UESA ANNUAL CONGRESS 2023 the special session on the cooperation between universities and communities took place under the moderation of theUESA Board Member Maryna Lytvyn . Over 20 participants from all parts of Ukraine had the opportunities to disucuss the role of universities as agents of changes with Olha Stolyaryk (Ivan Franko National University of Lviv (Ukraine), Maryna Keda (National University "Chernihiv Colehium" (Ukraine), European University Institute (Italy), Vasyl Zelenko (Ivan Franko National University of Lviv (Ukraine), Tetiana Reva (National Academy of National Academy of Culture and Arts Management (Ukraine) and Bogdan Hryshetskii (National University of Life and Environmental Sciences of Ukraine (Ukraine).
The Erasmus+ project 101083077-UNICOM-ERASMUS-EDU-2022-CBHE "Universities-Communities: Strengthening Cooperation (UNICOM)"
This project has been funded with the support from the European Commission. The website information reflects the views only of the authors and the Commission cannot be held responsible for any use of the information which may be made of the information contained therein.
Use of website materials, reposting and dissemination are only for the free of charge usage with obligatory reference to the source website: the Jean Monnet Center of Excellence "Western Ukrainian Research Center for European Studies" at the Ivan Franko National University of Lviv.