IV WURCES INTERNATIONAL WORKSHOP ON EUROPEAN STUDIES IN POST-SOCIALIST COUNTRIES
On July 19, 2023 the IV WURCES International Workshop will take place in the online format
WURCES ARCHIVE NEWS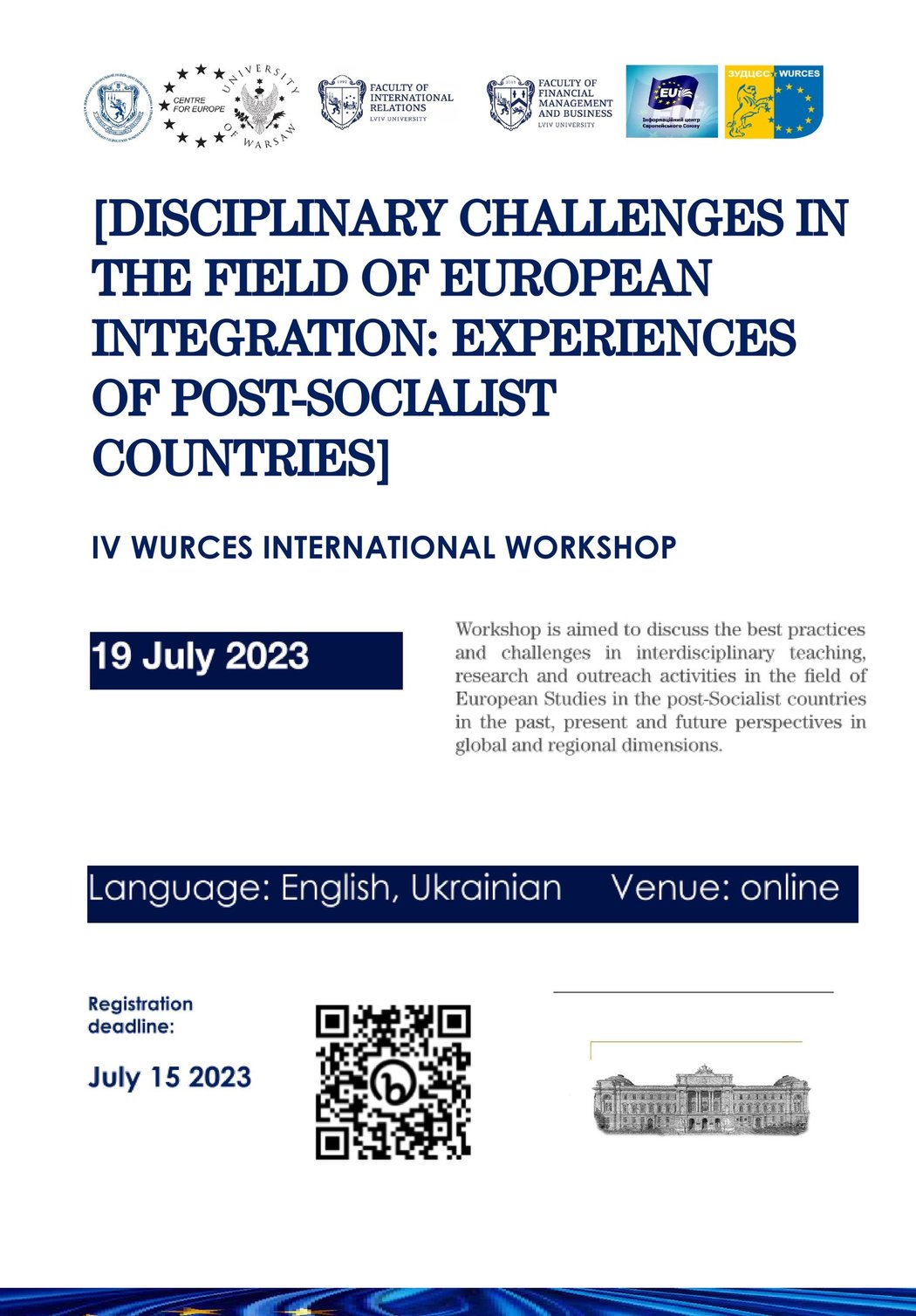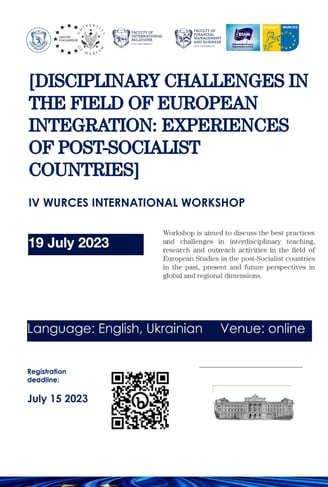 On July 19, 2023 the IV WURCES International WOrkshop "[DISCIPLINARY CHALLENGES IN THE FIELD OF EUROPEAN INTEGRATION: EXPERIENCES OF POST-SOCIALIST COUNTRIES]" will take place in the online format.
European Studies are the area, where the disciplinary boundaries are often crossed over in order to link the teaching and research to the complexity of social life. However, in the reality disciplinary approaches shape the teaching and research practices of European intergation issues. The event is aimed to discuss the experiences gathered by post-socialist countries on teaching and research in European Studies and to address disciplinary challenges in this sphere.
The partcipation is free of charge. In order to participate, please register by July 15, 2023 under the link: https://bit.ly/3D0P3Hq
The event is organized within the framework of the impelementation of the Jean Monnet Project 599469-EPP-1-2018-1-UA-EPPJMO-СоЕ: WESTERN UKRAINIAN RESEARCH CENTER IN EUROPEAN STUDIES (Jean Monnet Centre of Excellence).